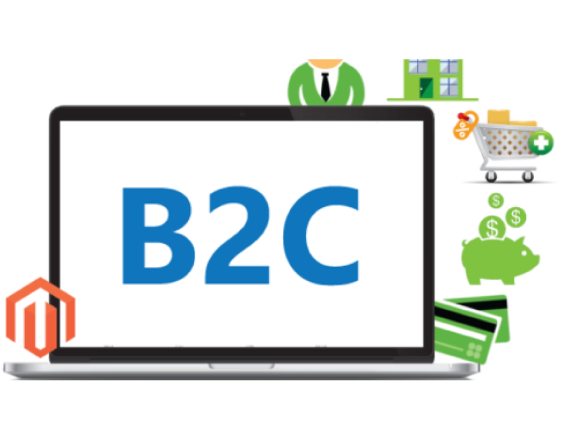 B2C E-Commerce Development
We are a full stack B2C E-Commerce development company. We avail B2C E-commerce solutions for businesses at every stage; from planning, designing, developing to expanding. We deliver scalable and robust custom b2c E-commerce store development services along with extension development, theme customization, and maintenance services. We never fail to upgrade with the current industry trends to offer up-to-date eCommerce development services.
Key features of our solutions
Webstore and Shopping Cart
A full-featured webstore to deliver customers with an intuitive shopping experience.
Support all means of payment methods and multiple currencies.
Orders and Fulfilment
Streamline the complete order-to-shipment process.
Set up a webstore shopping cart that facilitates all necessary processes involved for a purchase.
Multiple Business Channels
Sell your products through multiple web sites and channels.
Flow all information into order management, inventory management, and customer management system.
Customer Self-Service
Give each customer 24/7 access to a password-protected self-service center. It facilitates customers to view & track order status, purchase history, update their shipping and payment information, request returns and refunds, and much more.
Password-Protected Content
Password-protect all or a portion of the site to prevent unauthorized access.
Restrict all unauthorized products or pages.
Customer Upsell and Cross-Sell
Capture your customer information.
Track customer's interests on your website and display products they like the most.
B2C Ecommerce Solutions
MANUFACTURERS
We can help manufacturers optimize online operations by selling to distributors as well as reaching directly to customers.
DISTRIBUTORS
We can help distributors to streamline operations to sell directly to their customers through eCommerce online ordering.
WHOLESALERS
We can deliver an exceptional online experience for customers to buy products at the best prices possible.
Core B2C Ecommerce Key Features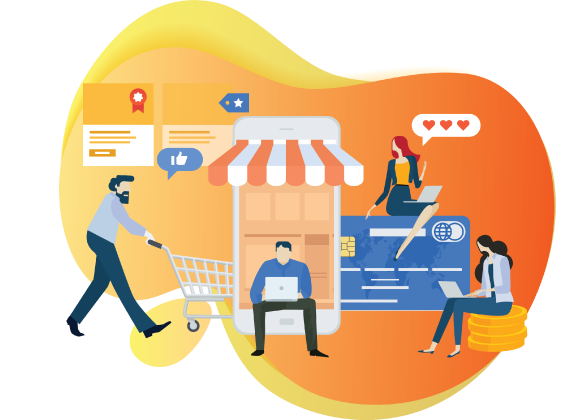 Transforming the digital customer experience
DESIGN. INNOVATE. CREATE.